Vehicle graphics dos and don'ts
As a business owner, you may find yourself needing to decide on what type of Vehicle Graphics Solutions will fit your marketing goals. Whether you are looking for semi-truck graphics or simple car signs, you have the option to choose from five different solutions:
Vehicle Lettering
Vehicle Decals
Window Graphics
Partial Wraps
Full Wraps
Let us take them one by one and find out what they mean and what the best practices are.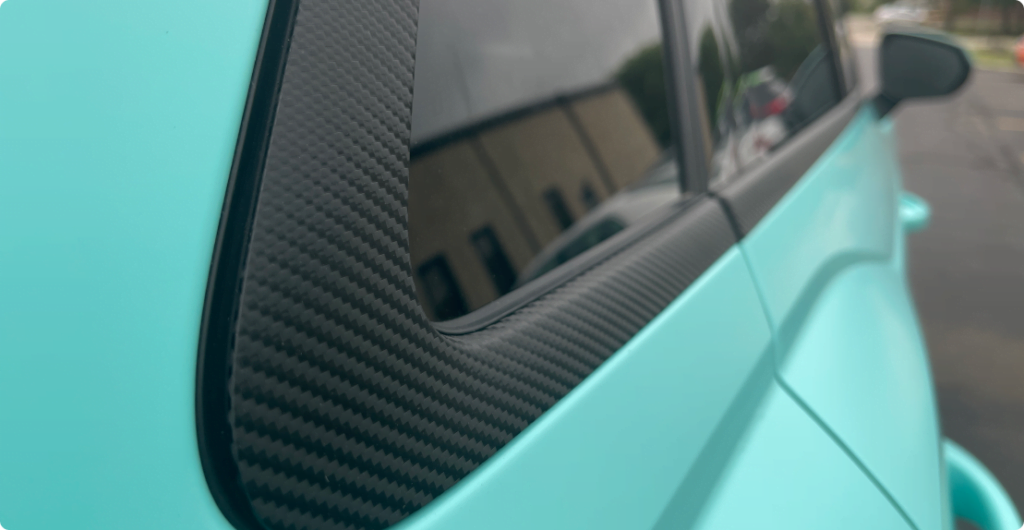 VEHICLE LETTERING
Vehicle Lettering is fast, easy, and economical. You can have the name of your company, the phone number, a list of services, a logo, and a website on your fleet without spending too much money.
First of all, your vehicle decals should contain your brand color palette, preferably. You can incorporate your brand colors into the design and make it look organic. Nevertheless, you have to make sure there is enough contrast between your decals and the color of your fleet vehicles.
Secondly, you will probably drive around later in the day, when your vinyl lettering is not going to be as visible. Especially if you have a local business in the Chicagoland area when in the fall and winter it gets dark early in the day. Think about using reflective vinyl on some or all of your car decals.
So look for a company that offers vehicle lettering near you to get the best tips and tricks on how exactly to achieve your marketing goals.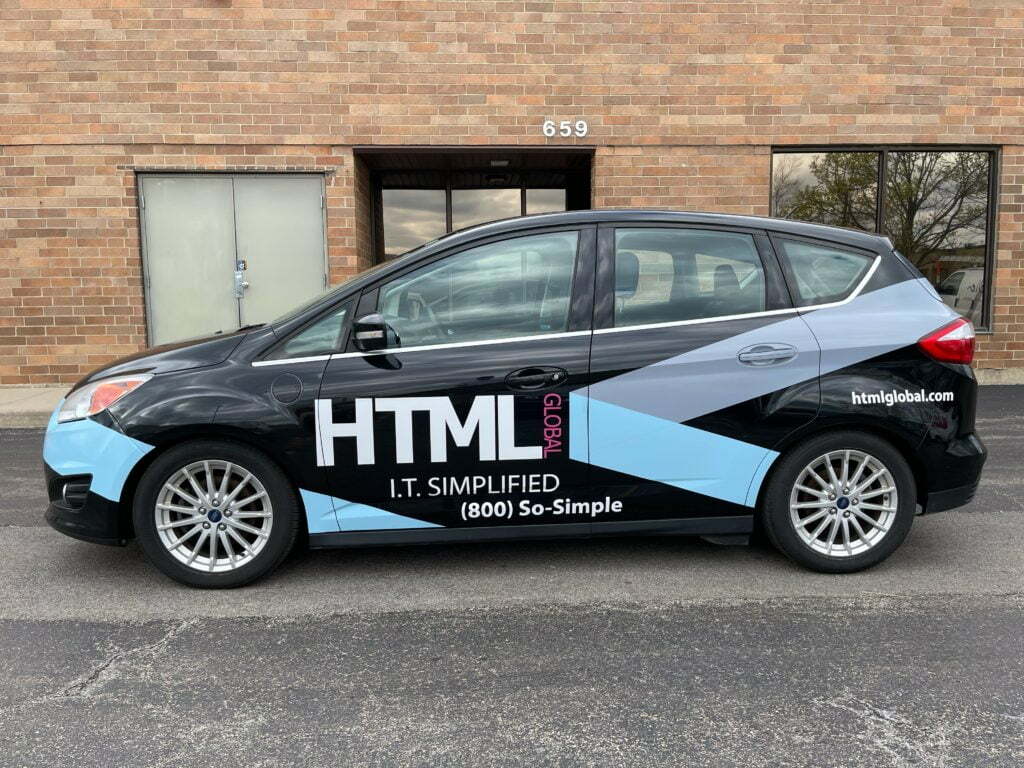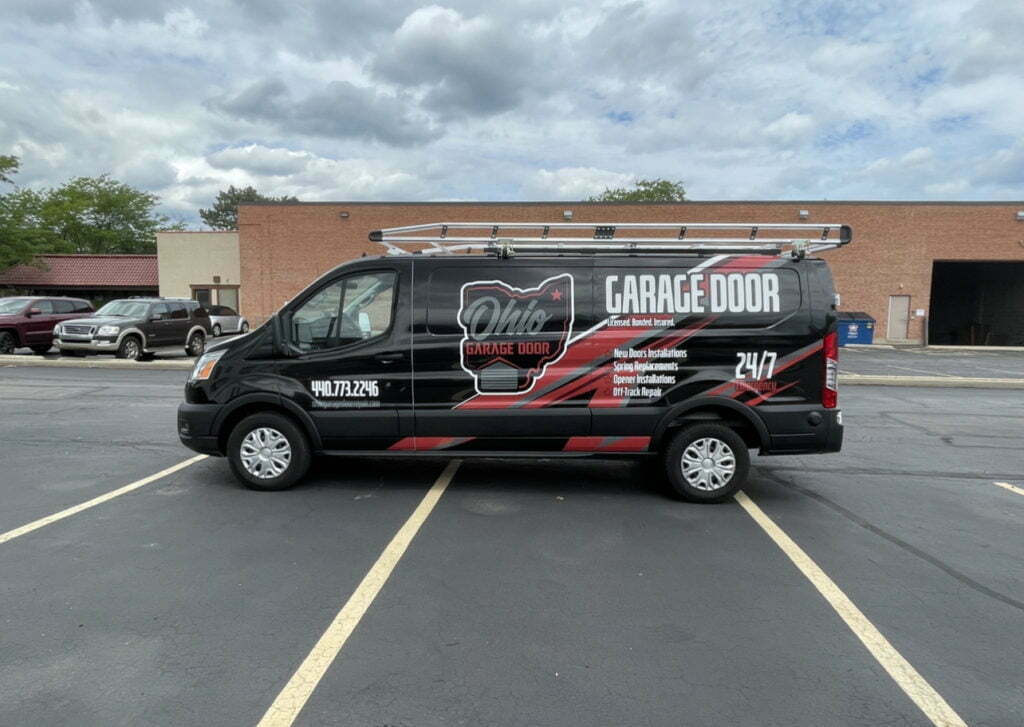 VEHICLE GRAPHICS & DECALS
Vehicle Decals are also called "Spot Graphics" and can go anywhere on your car, truck, or trailer. Usually, they are placed in the Hot Spots, where people first glance goes when they look at a vehicle in traffic.
So this is your opportunity to pinpoint what your company does. If you own a coffee shop, show an inviting cup of coffee if you have a bakery – showcase a colorful cake if you deliver flower arrangements – show your potential customers a bouquet that you made, etc.
To sum up, here, make sure everybody in traffic knows exactly what you offer by glancing at your commercial vehicle. Place a vehicle decal on the back of your car or the driver or passenger side door.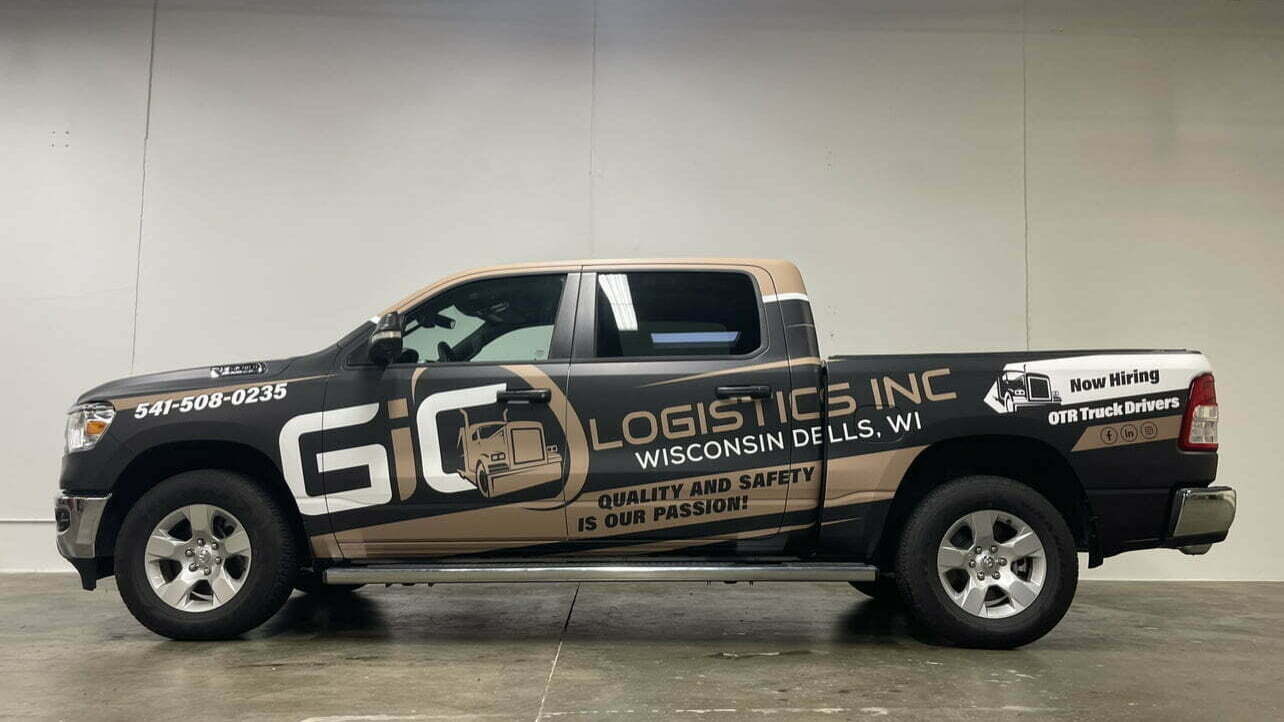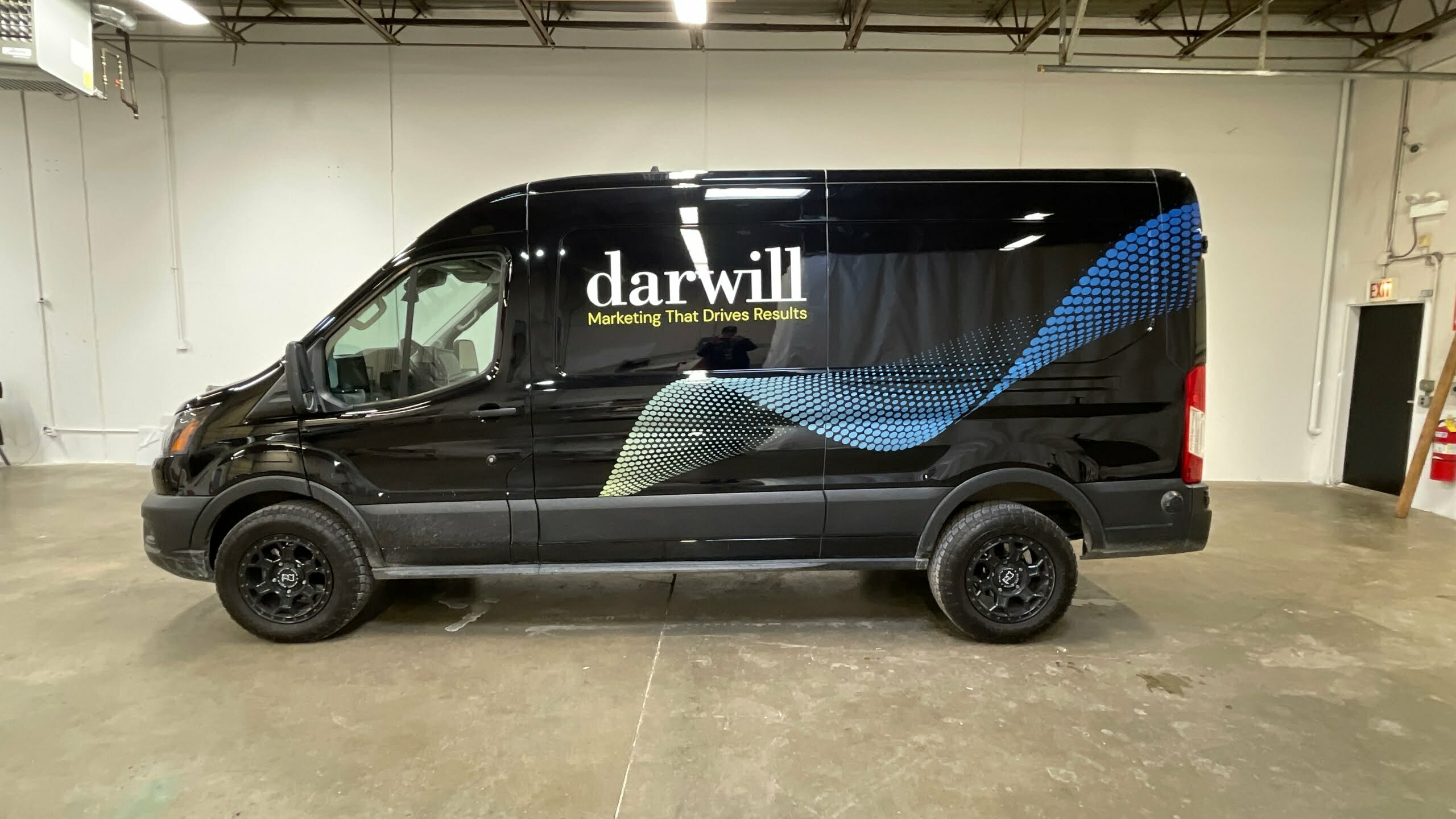 WINDOW GRAPHICS
For this type of commercial wrapping, we suggest using perforated "one-side" vinyl for your vehicle windows. This is because we want you to get the impressions, but we also want you to be safe on the roads.
Make sure your design is extended towards the eye-level of your viewers. Also, make sure that the information you place on your window decals is short and to the point. You do not want to overcrowd a small space with too much reading or viewing material.
PARTIAL WRAPS
We recommend getting a partial wrap for your fleet. Not only is it an affordable option, but it also gives you all the perks of a professional-looking vehicle. The printed and laminated vinyl will stay on your vehicle for approximately 6-7 years, so make sure your logo is big enough and visible.
Also, you can accentuate your wrap with vinyl lettering. Doing this will allow you to showcase your company information, contact, website, and services and alter them afterward if anything changes.
Partial Wraps offer more flexibility, are more affordable, professional, and will protect your truck, van, or trailer.
FULL WRAPS
If you are looking to get your entire vehicle covered with freshly printed and laminated vinyl, the ideal solution would be a Full Car Wrap. Look for a shop that offers custom wraps for cars, trucks, and trailers and get a full-service experience for your wrapping needs.
Parking your fleet vehicles in front of your location will enhance the brand experience and give you more visibility and a professional look.
Fill the form and get a free quote