IS COMMERCIAL VEHICLE WRAPPING RIGHT FOR YOUR BUSINESS?
5 REASONS WHY CUSTOM CAR WRAPS ARE A SMART INVESTMENT
WHAT IS COMMERCIAL VEHICLE WRAPPING?
If you own a company and have to operate a vehicle for business purposes you may want to think about commercial vehicle wrapping for advertising purposes. 
Vinyl Wraps proved to be one of the most effective ways to add some visibility to your brand, credibility to your business, and simply stand out from the crowd on the streets.
Your vehicle will be automatically transformed into a billboard on wheels that will have all your business information on it for everyone to see.
Besides that, a full commercial vehicle wrap will protect your car's finish and make it last longer. It can also be removed without damaging your car's paint job.
A bored person in traffic that may need your services in the area will most probably notice your car before he or she goes online for a search. And even when they go online they'll still remember the impression your vehicle made on the road.
For local advertising purposes nothing beats car wrapping. And here are five reasons why you should consider getting a full 3m vinyl car wrap for your business:
1. IT'S AS TEMPORARY AS YOU WANT IT TO BE
Let's say you own a cleaning service and you have a business vehicle that you use to drive up to your job sites.
It looks good when it has all your information on it, but what if you decide to change the location? All of the sudden the address or the phone number is not accurate anymore. What do you do next?
One amazing thing about custom car wraps is that you can remove them and change them anytime you see fit. The second amazing thing is your car will look just like the day you decided to wrap it in the first place.
2. FOR THE DESIGN AND CONTENT – SKY'S THE LIMIT!
Commercial vehicle wraps are customized with digitally printed designs. This means you are the king of your own castle when it comes to what you want on your car and what you don't want to go on it.
The appearance of your vehicle is definitely going to be one-of-a-kind. You can perform a quick Google Image Search and find numerous sources of inspiration for your commercial vehicle wrapping designs or you can come up with your own unique style, color scheme, and layout.
A unique appearance is beneficial for your brand's identity and will strengthen your company's name on the local market.
3. THE CHEAPEST WAY TO GET DAILY IMPRESSIONS
Whether or not you have a marketing team, you know that your advertising budget is not limitless and it has to be used wisely.
Commercial vehicle wrapping prices vary depending on the size of your vehicle and the surface you want to wrap but it definitely is one of the most cost effective forms of advertising for local businesses.
You can surely choose to advertise in a local newspaper, on the TV, or put your name on a billboard but there are a few serious disadvantages to these forms of advertising. They are temporary, they reach less people than car wrapping does, and you'll have to share the ad space with other brands, sometimes competing with you.
Studies show that a wrapped commercial vehicle is viewed by 3000 people daily. Each driver spends approximately a month out of his or her life in their car. You won't fail to showcase your company locally multiple times and make new impressions daily.
4. GAIN TRUST AND CREDIBILITY
For a local small business having a strong visual identity is key to gaining trust and referrals.
Imagine how much more likely it is for a customer of a cleaning company to trust and let people in their houses when they pull up in a van that has a company's logo and credentials on it. Now imagine how much less likely it is to trust someone who pulls up in a regular car.
Sometimes commercial vehicle wrapping makes all the change in the world.
Imagine parking somewhere at a job site, or somewhere for pleasure and being able to advertise at the same time?
A wrapped vehicle never stops bringing you trust, new customers, and money.
5. COMMERCIAL VEHICLE WRAPPING PRICES
As we mentioned before, the prices for commercial vehicle wrapping vary depending on the surface you want to cover. It can range from around a thousand to a three-four thousand dollars for a full wrap.
A good wrap job, under the condition that it's properly taken care of, can last up to 10 years. Let's say that on average, it will last a customer around 5 years. Even so, it ends up costing about $2 a day to have your ad always displayed on your vehicle.
Imagine the business $2 a day can generate? How much $2 a day can consolidate your brand's image locally? Think about how much trust $2 a day can gain you?
HOW MUCH DOES IT COST TO WRAP A CAR?
Wrapping a car is a low-commitment way to add personality and style to your commercial vehicle. But how much to wrap a car? It really depends. There are different vehicle types, different kinds of vinyl, different designs and degree of coverage. Our advice is contact your local installer and sign shop.
An alternative to a full wrap you can choose car lettering or a partial vehicle wrap. The last two are a cost effective way to advertise your business, but it's definitely not an eye-grabber like a full wrap can be.
An easier way to find out how much you'll have to spend to get your commercial vehicle wrapped by a professional near you request a FREE quote now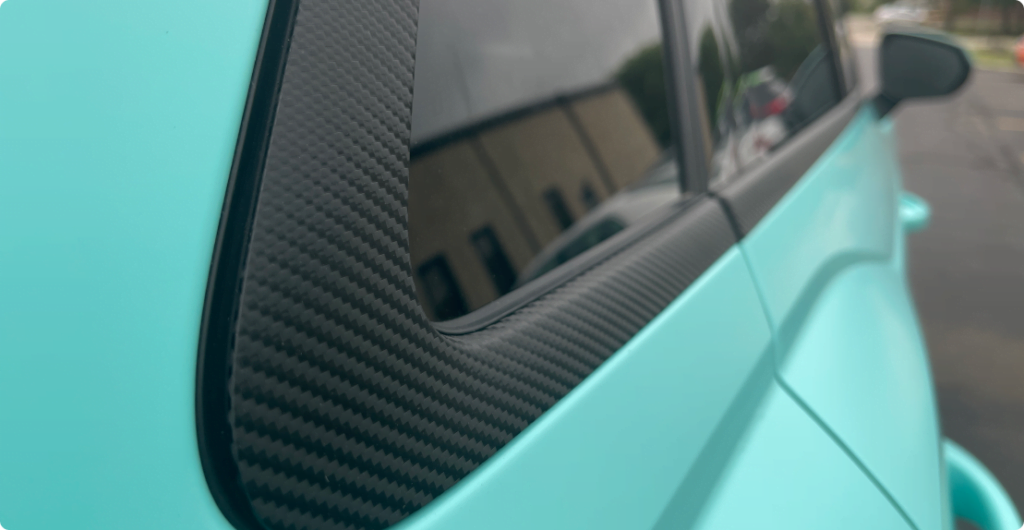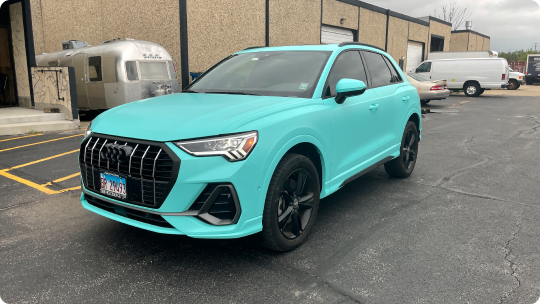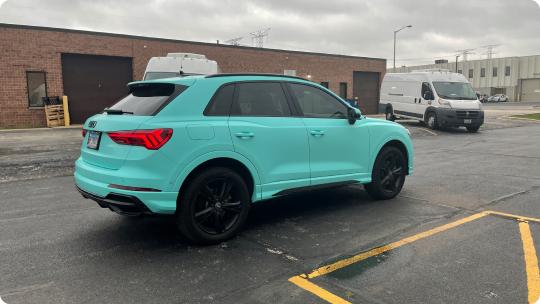 Fill the form and get a free quote